FIND IT FUND IT FLORIDA
This project will provide my fourth graders with access to high quality texts to help deepen their knowledge about the topics we will be studying. [Topics include: Poets, Poetry & Becoming Writers; Animal Adaptations; American Revolution; Ratifying the 19th Amendment & Inequality]
Building Knowledge Through Research Reading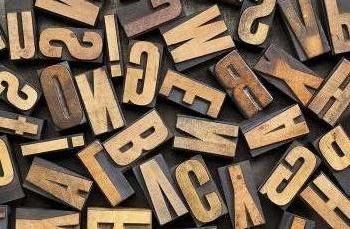 School:

Cleveland Elementary

Subject:

English Language Arts

Teacher:

Kristin Valle

177285

Students Impacted:

25

Grade:

4

Date:

August 3, 2020
0% Funded
Only $1,125.76 Needed
Goal
This project will provide my fourth graders with access to high quality texts to help deepen their knowledge about the topics we will be studying. [Topics include: Poets, Poetry & Becoming Writers; Animal Adaptations; American Revolution; Ratifying the 19th Amendment & Inequality]
What will be done with my students
Reading a wide variety of texts about a single topic can help increase knowledge, literacy skills, vocabulary development, and student interest/engagement. These books will give my students an opportunity to read additional self-selected texts related to the topics we will be reading and writing about in our English Language Arts (ELA) curriculum.
Benefits to my students
The students in my class this year, and in coming years, will get to enjoy and learn from these books as we study each topic during ELA instruction. With student access to these additional texts, I will be able to go deeper with the content knowledge and help engage and motivate my students.
Budget Narrative
Books costs are from Amazon - 90 books for $1023.90 (including tax)
Book bins to store books by topic from Staples - $101.86 for 4 sets of 6 bins (24 total)

Items
| # | Item | Cost |
| --- | --- | --- |
| 1 | A Voice of Her Own: The Story of Phillis Wheatley, Slave Poet - by Lasky, Katherine | $14.99 |
| 2 | Arroz con Leche: Popular Songs and Rhymes from Latin America - by Argueta, Jorge | $6.59 |
| 3 | The Last Fifth Grade of Emerson Elementary - by Shovan, Laura | $6.99 |
| 4 | Emma's Poem: The Voice of the Statue of Liberty - by Glaser, Linda | $7.99 |
| 5 | Feathers - by Woodson, Jacqueline | $8.99 |
| 6 | Visiting Langston - by Perdomo, Willie | $9.99 |
| 7 | Slam Poetry (Just Right Words) - by Winchester, Elizabeth Siris | $9.99 |
| 8 | Spilling Ink: A Young Writer's Handbook - by Mazer, Anne and Ellen Potter | $7.79 |
| 9 | Poet: The Remarkable Story of George Moses Horton - by Tate, Don | $13.93 |
| 10 | i carry your heart with me - by cummings, e.e. & McDonough, Mati | $13.81 |
| 11 | Jump Back, Paul: The Life and Poems of Paul Laurence Dunbar - by Derby, Sally | $16.99 |
| 12 | Word After Word After Word - by MacLachlan, Patricia | $7.64 |
| 13 | Out of Wonder: Poems Celebrating Poets - by Alexander, Kwame | $10.99 |
| 14 | Mirror Mirror: A Book of Reverso Poems - by Singer, Marilyn | $12.59 |
| 15 | Imagine- by Herrera, Juan Felipe | $12.89 |
| 16 | Keep a Pocket in Your Poem - by Lewis, J. Patrick | $13.67 |
| 17 | The Boy Who Loved Words - by Schotter, Roni | $14.41 |
| 18 | No Mirrors in My Nana's House - by Barnwell, Ysaye M. | $9.39 |
| 19 | Bravo! - by Engle, Margarita | $16.19 |
| 20 | Poems in the Attic - by Grimes, Nikki | $14.90 |
| 21 | Forget-Me-Nots - by Hoberman, Mary Ann | $18.50 |
| 22 | Poems to Learn by Heart - by Kennedy, Caroline (Ed.) | $16.73 |
| 23 | Amazing Armadillos - by McKerley, Jennifer Guess | $4.62 |
| 24 | Alien Ocean Animals (National Geographic Readers Series: L3) - by Colosi, Rosie | $4.99 |
| 25 | Trickiest: 19 Sneaky Animals - by Jenkins, Steve | $5.49 |
| 26 | Can You Survive the Jungle? - by Doeden, Matt | $6.95 |
| 27 | Creepy Creatures - by Collard III, Sneed B. | $7.95 |
| 28 | Journey into Adapatation with Max Axiom - by Biskup, Agnieszka Jòzefina | $7.99 |
| 29 | What Do You Do When Something Wants To Eat You? - by Jenkins, Steve | $7.59 |
| 30 | Extreme Animals: The Toughest Creatures on Earth - by Davies, Nicola | $6.24 |
| 31 | Hurry and the Monarch - by O Flathartha, Antoine | $7.99 |
| 32 | The Wagon Train Trek - by Wiley, Jesse | $7.99 |
| 33 | Alone in the Wild - by Wiley, Jesse | $6.29 |
| 34 | Rain Forest Animal Adaptations - by Amstutz, Lisa J | $8.10 |
| 35 | Where in the Wild?: Camouflaged Creatures Concealed... and Revealed - by Schwartz, David M. and Yael Schy | $7.69 |
| 36 | 101 Animal Super Powers - by Berger, Melvin and Gilda Berger | $8.69 |
| 37 | Hatchet - by Paulsen, Gary | $6.17 |
| 38 | When Lunch Fights Back: Wickedly Clever Animal Defenses - by Johnson, Rebecca L. | $12.99 |
| 39 | Animals That Make Me Say Wow! (National Wildlife Federation) - by Cusick, Dawn | $11.99 |
| 40 | Animals That Make Me Say Ouch! (National Wildlife Federation) - by Cusick, Dawn | $12.50 |
| 41 | Frozen Wild: How Animals Survive in the Coldest Places on Earth - by Arnosky, Jim | $12.29 |
| 42 | Animals That Make Me Say Look Out! (National Wildlife Federation) - by Cusick, Dawn | $14.95 |
| 43 | Hidden Wildlife: How Animals Hide in Plain Sight - by Arnosky, Jim | $16.95 |
| 44 | Nature's Deadliest Creatures - by DK Publishing | $13.49 |
| 45 | Now You See Them, Now You Don't: Poems About Creatures That Hide - by Harrison, David L. | $15.03 |
| 46 | Ubiquitous: Celebrating Nature's Survivors - by Sidman , Joyce | $13.69 |
| 47 | I Survived the American Revolution, 1776 - by Tarshis, Lauren | $3.90 |
| 48 | George vs. George: The American Revolution As Seen from Both Sides - by Schanzer, Rosalyn | $6.59 |
| 49 | The Fighting Ground - by Avi | $5.69 |
| 50 | Phoebe the Spy - by Griffin, Judith | $6.99 |
| 51 | Samuel's Choice - by Berleth, Richard | $6.99 |
| 52 | The Arrow Over the Door - by Bruchac, Joseph | $6.99 |
| 53 | Guts & Glory: The American Revolution - by Thompson, Ben | $7.99 |
| 54 | Daniel at the Siege of Boston, 1776 - by Calkhoven, Laurie | $7.89 |
| 55 | Black Heroes of the American Revolution - by Davis, Burke | $8.99 |
| 56 | The Prison-Ship Adventure of James Forten, Revolutionary War Captive - by Figley, Marty Rhodes | $7.99 |
| 57 | Sophia's War: A Tale of the Revolution - by Avi | $5.99 |
| 58 | Sybil Ludington: Revolutionary War Rider - by Abbott, E. F. | $6.79 |
| 59 | Friends of Liberty - by Gormley, Beatrice | $9.00 |
| 60 | American Revolution - by Murray, Stuart | $9.70 |
| 61 | Reasons for a Revolution - by Prior, Jennifer | $10.99 |
| 62 | Nathan Hale's Hazardous Tales: One Dead Spy - The Life, Times, and Last Words of Nathan Hale, America's Most Famous Spy - by Hale, Nathan | $8.59 |
| 63 | The Winter of Red Snow: The Diary of Abigail Jane Stewart - by Gregory, Kristiana | $20.43 |
| 64 | The Thrifty Guide to the American Revolution: A Handbook for Time Travelers - by Stokes, Jonathan W. | $8.99 |
| 65 | Mumbet's Declaration of Independence - by Woelfle, Gretchen | $13.45 |
| 66 | Independent Dames: What You Never Knew About the Women and Girls of the American Revolution - by Anderson, Laurie Halse | $13.49 |
| 67 | A Spy Called James: The True Story of James Lafayette, Revolutionary War Double Agent - by Rockwell, Anne | $14.92 |
| 68 | Ben's Revolution: Benjamin Russell and the Battle of Bunker Hill - by Philbrick, Nathaniel | $11.99 |
| 69 | Answering the Cry for Freedom: Stories of African Americans and the American Revolution - by Woelfle, Gretchen | $14.39 |
| 70 | King George: What Was His Problem? - by Sheinkin, Steve | $7.69 |
| 71 | What Is the Women's Rights Movement? - by Hopkinson, Deborah | $3.99 |
| 72 | What's the Big Deal About Elections - byShamir, Ruby | $14.22 |
| 73 | You Want Women to Vote, Lizzie Stanton? - by Fritz, Jean | $6.99 |
| 74 | Friends for Freedom - by Slade, Suzanne | $15.85 |
| 75 | Only Passing Through: The Story of Sojourner Truth - by Rockwell, Anne | $7.99 |
| 76 | History Smashers: Women's Right to Vote - by Messner, Kate | $7.99 |
| 77 | Bold & Brave - by Gillibrand, Kirsten | $12.49 |
| 78 | Around America to Win the Vote - by Rockliff, Mara | $7.59 |
| 79 | Elizabeth Leads the Way: Elizabeth Cady Stanton and the Right to Vote - by Stone, Tanya Lee | $7.99 |
| 80 | Women's Suffrage - by Sugarman, Dorothy Alexander | $8.98 |
| 81 | Susan B. Anthony & Elizabeth Cady Stanton - by Isecke, Harriet | $9.84 |
| 82 | Thank You for Voting (Young Readers' Edition) - by Smith, Erin Geiger | $16.99 |
| 83 | Granddaddy's Turn: A Journey to the Ballot Box - by Bandy, Michael S. and Eric Stein | $7.99 |
| 84 | Brave Girl: Clara and the Shirtwaist Makers' Strike of 1909 - by Markel, Michelle | $11.49 |
| 85 | My Name Is Truth: The Life of Sojourner Truth - by Turner, Ann | $17.99 |
| 86 | Miss Paul and the President: The Creative Campaign for Women's Right to Vote - by Robbins, Dean | $17.99 |
| 87 | The Woman's Hour (Adapted for Young Readers) - by Weiss, Elaine | $14.34 |
| 88 | I Could Do That! - by White, Linda Arms | $14.24 |
| 89 | Lifting as We Climb - by Dionne, Evette | $13.99 |
| 90 | Chasing Freedom: The Life Journeys of Harriet Tubman and Susan B. Anthony, Inspired by Historical Facts - by Grimes, Nikki | $16.99 |
| 91 | FL Sales Tax - Books | $66.98 |
| 92 | Storex Large Book Bin, 14.3"L x 5.3"W x 7"H, Green, Set of 6 (STX71104U06C) | $26.49 |
| 93 | Stores Large Book Bin, 14.3"L x 5.3"W x 7"H, Blue, Set of 6 (STX71101U06C) | $26.49 |
| 94 | Storex Large Book Bin, 14.3"L x 5.3"W x 7"H, Red, Set of 6 (STX71102U06C) | $26.49 |
| 95 | Storex Large Book Bin, 14.3"L x 5.3"W x 7"H, Yellow, Set of 6 (STX71105U06C) | $22.39 |
| | Total: | $1,125.76 |
0% Funded
Only $1,125.76 Needed