FIND IT FUND IT FLORIDA
Provide students the opportunity to create personal wearable art.
Personalize t-shirts with student Art work-Heat Press Transfer Machine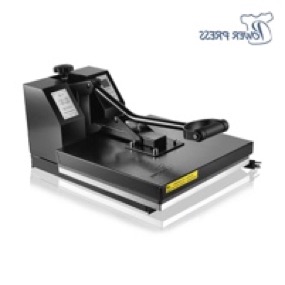 School:

Village Oaks Elementary

Subject:

Art

Teacher:

Mary Thompson

Students Impacted:

624

Grade:

K-5

Date:

December 8, 2019
0% Funded
Only $647.89 Needed
Goal
Provide students the opportunity to create personal wearable art.
What will be done with my students
Art Club students with adult supervised will be provided a stem orientated station that will cater to fashion design and apparel creation that provides children a hands-on outlet where they'll have the ability to express themselves and maintain total control of creating their own style of T-shirt designs. This will lead to class centered t-shirt production. Creating t-shirts for school/class functions-field trips, field day…
Benefits to my students
Using a heat press is allowing students to design, create and produce apparel in the art classroom, it grants students access to "real-world opportunities" and gives them a better understanding of how the arts are applied to real life and business concepts.
Budget Narrative
The purchasing of the heat press machine will provide all teachers and all students the ability to create personalized t-shirts that promotes school pride. And to create t-shirts that recognize student for special achievements.

Items
| # | Item | Cost |
| --- | --- | --- |
| 1 | PowerPress Industrial-Quality Digital Sublimation Heat Press Machine for T Shirt, 15x15 Inch, Black by PowerPress Amazon | $169.99 |
| 2 | Artesprix ARX00110 Permanent Thermal Transfer Markers by Artesprix | $38.95 |
| 3 | Artesprix ARX00110 Permanent Thermal Transfer Markers by Artesprix | $38.95 |
| 4 | 100 t-shirts from jiffy shirts each 3.00 | $300.00 |
| 5 | t-shirt transfers | $100.00 |
| | Total: | $647.89 |
0% Funded
Only $647.89 Needed