FIND IT FUND IT FLORIDA
Obtain funds to get NEARPOD Gold or NEARPOD Platinum to use with my students
Technology in the classroom using Nearpod Gold edition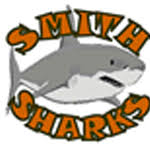 School:

Sergeant Smith Middle

Subject:

English Language Arts

Teacher:

Teresa Simon

105243

Students Impacted:

130

Grade:

8

Date:

October 16, 2019
0% Funded
Only $469.00 Needed
Goal
Obtain funds to get NEARPOD Gold or NEARPOD Platinum to use with my students
What will be done with my students
Students LOVE using technology and this website allows for 100% engagement and students actually ENJOY lessons using Nearpod. Nearpod Gold or Nearpod Platinum allows me to incorporate videos clips (which is amazing to use with Holocaust Survivor stories) as well as allowing them to access videos to answer thought provoking questions in presentation. Nearpod Platinum has hundreds of lessons available for use already.
Benefits to my students
Students leave class with a JOY of learning :) !
Budget Narrative
Nearpod Edition priced per year.
Items
| # | Item | Cost |
| --- | --- | --- |
| 1 | Nearpod Gold Edition | $120.00 |
| 2 | Nearpod Platinum Edition | $349.00 |
| | Total: | $469.00 |
0% Funded
Only $469.00 Needed