FIND IT FUND IT FLORIDA
My goal is for all my students to become proficient readers through guided reading with the help of Literacy Footprints.
Intervention with Literacy Footptints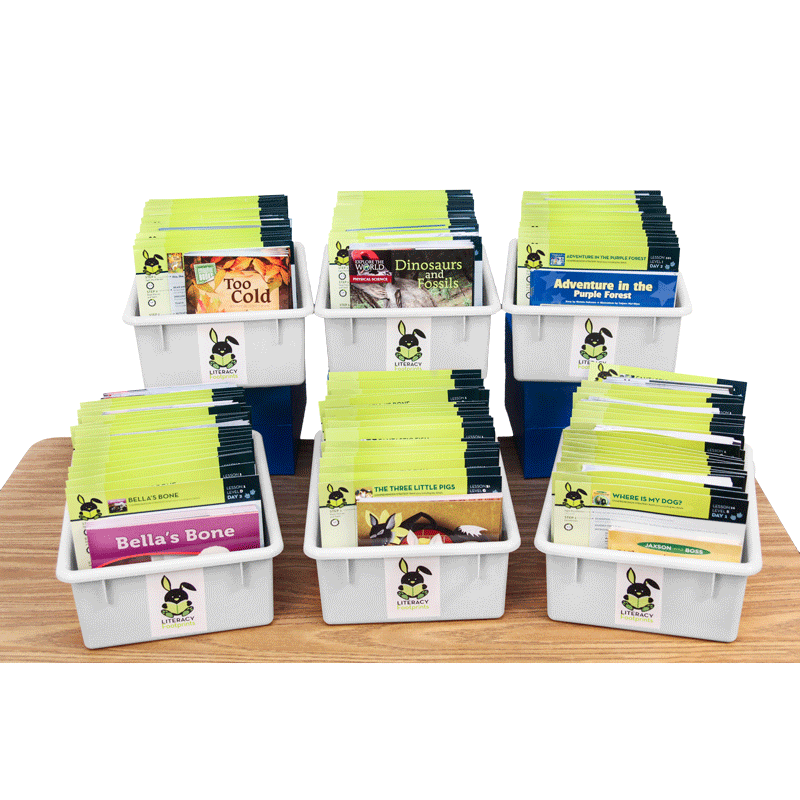 School:

Leila G. Davis Elementary School

Subject:

Language Arts

Teacher:

Karyn Skinner

Students Impacted:

15

Grade:

1

Date:

November 1, 2016
0% Funded
Only $2,781.00 Needed
Goal
My goal is for all my students to become proficient readers through guided reading with the help of Literacy Footprints.
What will be done with my students
Literacy Footprints is a guided reading system designed for classroom teachers, intervention, ELL, Special Education teachers, and support staff who are teaching primary children to read and write. Students will encounter traditional tales, realistic fiction, fantasy, and informational text. The lesson cards that accompany the books follow Jan Richardson's "Next Step" lesson format. This kit gives me everything I need to conduct an engaging guided reading lesson. With this kit, I will be able to help students learn to problem solve, decode, and deeply comprehend more and more challenging materials.
Benefits to my students
This programs integrates reading, writing and comprehension into the guided reading group. The program offers great extension activities that will not just benefit my English Language Learners, but my general education students as well. I have a wide range of reading levels in my class, starting at Pre-A and going up to a level N. It can be very tricky to reach all of those different reading levels. These guided reading lessons that come with the program will help me keep all of my students engaged, no matter what their level. Jan Richardson has identified the essential components of an effective guided reading lesson: targeted assessments, data analysis that pinpoints specific strategies students need, and the use of Guided Writing to support the reading process.
Describe the Students
I have a wide range of reading level in my classroom this year. I have students below kindergarten reading levels (Pre-A) all the way to third grade reading levels (Level N). The children in my classroom come from all different backgrounds as well, from Syrian, Spanish, African-American, to Caucasian.
Budget Narrative
My Guided Reading Library is very outdated, some books aren't even the correct guided reading level anymore. The literacy footprints contains 130 different titles and 4 copies of each book. The books contain vibrant colored pictures that are high interest for my readers. Each book is accompanied with a footprint lesson which would eliminate the extra hours of planning needed to complete these plans with fidelity.
Items
| # | Item | Cost |
| --- | --- | --- |
| 1 | Literacy Footprints: First Grade Intervention Kit | $2,575.00 |
| 2 | 8% Shipping | $206.00 |
| | Total: | $2,781.00 |
0% Funded
Only $2,781.00 Needed