FIND IT FUND IT FLORIDA
To earn enough for a 1 year premium membership.
math & notes make a perfect "pear"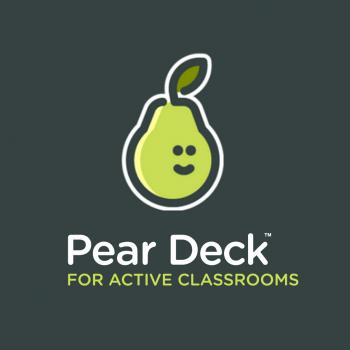 School:

Bartow Senior

Subject:

Mathematics

Teacher:

sherrie zook

Students Impacted:

Grade:

9-12

Date:

September 22, 2016
0% Funded
Only $99.96 Needed
Goal
To earn enough for a 1 year premium membership.
What will be done with my students
Students will have pear deck presentations which are interactive and allow for immediate teacher monitoring, as well as classroom sharing. They also allow me to publish "takeaways" to their google drive, which saves time in note-taking.
Benefits to my students
Students get more practice during class. I can more effectively monitor them. Time is saved in taking notes. In addition, engagement is increased, since the information is on their screens, which prevents obstructed views and other visual problems. It also helps with students with IEPs and 504s with accommodations which require copies of notes, since this gives them that. I get reports from every class and can use these as formative assessments and differentiate instruction based on these reports.
Budget Narrative
100% of the money will go toward purchasing the membership.
Items
| # | Item | Cost |
| --- | --- | --- |
| 1 | 1 premium membership | $99.96 |
| | Total: | $99.96 |
0% Funded
Only $99.96 Needed