FIND IT FUND IT FLORIDA
The goal of this project is to increase scholar math scores as measured by math MAP proficiency in the Spring term through the use of Versatiles. Each student will have their own Versatile student answer case along with standards-based mathematical questions that allow scholars to self check their answers and practice their math skills both in the classroom and at home."
Suncoast - Learning through Versatiles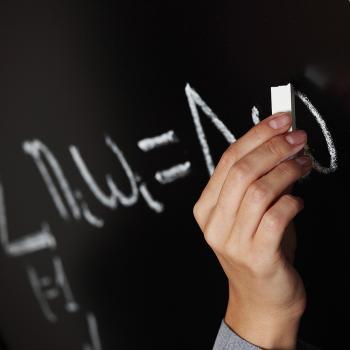 School:

Maximo Elementary School

Subject:

Mathematics

Teacher:

Carly Bartlett

Students Impacted:

65

Grade:

4

Date:

November 14, 2019
Investor
Thank you to the following investor for funding this grant.
Suncoast Credit Union - $1,029.60
Goal
The goal of this project is to increase scholar math scores as measured by math MAP proficiency in the Spring term through the use of Versatiles. Each student will have their own Versatile student answer case along with standards-based mathematical questions that allow scholars to self check their answers and practice their math skills both in the classroom and at home."
What will be done with my students
Scholars will be able to practice their mathematical skills that are aligned to state standards using the Versatile workbooks and answer cases that are included in the kits. The workbooks cover the mathematical domains of numbers and base ten, fractions, measurement and data, as well as operations and algebraic thinking. Scholars improve skills by answering questions and placing a tile in the correct spot in the Versatile student answer case. This system also includes a way for scholars to self check their answers with out the need for a teacher. Eventually, I would like to see these also go home with students so they can practice outside of the classroom.
Benefits to my students
Scholars will have the ability to answer standards-based mathematical questions using a self check system created by hand2mind. This program allows students to engage in a screen- free way to practice their math skills. This system also appeals to kinesthetic learners or scholars that learn better with movement, because scholars will have to match the answer choices tiles to the answers in their answer case. Scholars also enjoying flipping the case over once completed to self evaluate their work.
Describe the Students
Our population is very diverse. In the fourth grade, 15% are ESE, 10% receive speech or language services and 13% receive gifted services. Our school has 100% free/reduced lunch and we are a Title I school.
Our school is located in the Transformation Zone. We provide an hour of extra reading intervention daily. The Transformation Zone consists of schools that may need more support as they strive to ensure that students are prepared and poised for 100 percent success during their educational journey.
Budget Narrative
The $1029.60 budget includes 64 student answer cases, as well as a classroom kit that includes 24 student activity workbook that each have 32 pages.
Items
| # | Item | Cost |
| --- | --- | --- |
| 1 | VersaTiles Answer Case, Set of 8 | $109.95 |
| 2 | VersaTiles Answer Case, Set of 8 | $109.95 |
| 3 | VersaTiles Answer Case, Set of 8 | $109.95 |
| 4 | VersaTiles Answer Case, Set of 8 | $109.95 |
| 5 | VersaTiles Answer Case, Set of 8 | $109.95 |
| 6 | VersaTiles Answer Case, Set of 8 | $109.95 |
| 7 | VersaTiles Answer Case, Set of 8 | $109.95 |
| 8 | VersaTiles Math Classroom Kit, Grade 4 | $259.95 |
| | Total: | $1,029.60 |