GOAL:
Increase student achievement and engagement through critical thinking adventures geared to problem solving. Build positive relationships and interactions between classmates by working together as a team.

Can You Escape from the Classroom?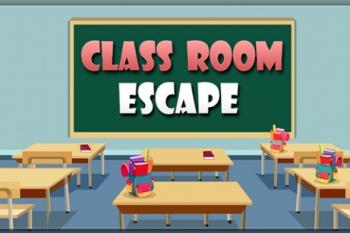 School:

River Springs Middle

Subject:

Mathematics

Teacher:

Nancy Morris

Lisa St. John, Joy Leader

Students Impacted:

1400

Grade:

6-8

Date:

August 17, 2017

Deadline:

June 1, 2018
Investor
Thank you to the following investor for funding this grant.
Licence for Learning Auto Tag - $555.00
Goal
GOAL:
Increase student achievement and engagement through critical thinking adventures geared to problem solving. Build positive relationships and interactions between classmates by working together as a team.

What will be done with my students
WHAT WILL BE DONE WITH STUDENTS:
Each Escape Classroom curriculum comes with an attached lesson plan, power point and practice activity. Also included in the purchase are activities that can be used for introducing the topic to students. Teachers can embed these practice activities within their daily teaching to ensure success with "Escaping the Classroom". The lesson plan meets several Florida Standards and bridges many content areas.
Prior to starting the "Escape Room", students are tasked to find their team by using an intricate matching card. Students must network with peers to create their teams that they will collaborate with to complete the escape. Paying attention to small details is a must!
Students will then watch a short video clip that gives them the purpose of their mission. They hook the class with comedy and build suspense.
The object of the Escape Room (based on the very popular family entertainment venues around the area) is to not only get out of the room, but to do so in the shortest amount of time.

1.) Teams are given a preliminary task (4 questions) that derive a 4-digit code that will open their first chest. Inside the chest is the second clue.
2.) After solving the second set of tasks, they will generate another code for the next chest. If at any time they get stuck, they can use one of their two hint cards. The teacher will give them a hint to help them solve the problem, but it will take 2 minutes off their total time.
3.) Solving the last set of questions, they will create a code for the final "Key Chest". This is the end of the game. Small rewards, candy or ribbons can be hidden in the key chest.
The following class period, student can be assessed on the focus skill from the Escape Room, with assessment tools that are provided with each subscription.

The "Escape" program even provides funny "winner" signs if they escape (or don't escape). These can be "tweeted" on Twitter or shared on other social media platforms.

Benefits to my students
Why do we need Escape Classrooms at our school? There are a multitude of reasons.

• Escape Classrooms teach the kids how to think critically. They are challenging. There are clues embedded within other clues, so if they don't read the directions carefully, they won't be able to advance to the next level.
• Escape Classrooms give students more time to practice the standard in an exciting way.
• The success of the group directly correlates to how well they work together as a TEAM. If the team doesn't work together, their time will pass and they will not "escape"!
• Escape Classroom requires math perseverance and brain sweat! When they can't unlock the code, they have to keep trying.
• An overarching Florida mathematical standard (MAFS.K12.MP.1) "Make sense of problems and persevere in solving them" is completely evident in this activity.

Assessment/Evaluation: Escape Classrooms can be evaluated in different ways. Informally, teachers can create a 2-3 question exit ticket to determine if their students understand the content of the lesson. On a more formal level, each Escape Classroom comes with its own assessment. This can be given as a pre/post test to measure mastery of the skill.

In addition, Escape Classrooms can be used in many different content areas. There are Escape Classrooms for Middle School in mathematics, science, social studies/history, language arts and critical thinking areas.

The Escape Classroom programs will also be a key part to revising our summer program for students in all three grades.

Budget Narrative
BUDGET NARRATIVE:
We would like to purchase all of the available Escape Classrooms for middle school (13) as well as 16 small toolboxes (key chests) and 48 combination locks. To keep costs at a minimum, the first two "chests" will be created with laminate yellow envelops that have locks attached through a reinforced hole punched at the top of the envelope.
This will provide 4 complete sets of Escape Classroom materials that can be checked out in 6th, 7th and 8th grades, as well as one to use in the Learning Commons.
These materials will also be used to re-invent our summer school camp for students of all three grades.

Items
| # | Item | Cost |
| --- | --- | --- |
| 1 | 24 packages resettable padlocks | $168.00 |
| 2 | 16 plastic tool boxes | $111.00 |
| 3 | 13 Escape Classroom Modules | $260.00 |
| 4 | Heavy Duty Yellow Envelopes | $16.00 |
| | Total: | $555.00 |