FIND IT FUND IT FLORIDA
To engage, enrich, and amplify our class discussions!
We're going to have a BALL!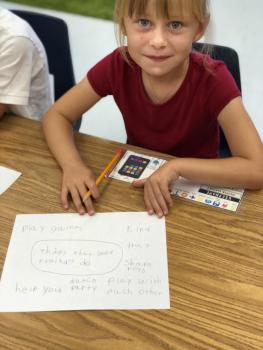 School:

Lake Park Elementary

Subject:

Other

Teacher:

Joe Merrill

Students Impacted:

20

Grade:

1

Date:

September 8, 2018
0% Funded
Only $117.00 Needed
Goal
To engage, enrich, and amplify our class discussions!
What will be done with my students
My students love using our Qball wireless microphone in the class. Shaped just like an exercise ball, this device is tossed around the classroom during our class discussions. The result is a higher level of conversation and engagement. With this grant, I will be able to create a custom made cover that will be specifically designed for academic purposes. I will be able to print numbers on the cover which will function as: math work, placing students into groups, mystery numbers, and much more.
Benefits to my students
This grant will take my students' experience with the Qball to the next level, and allow me to expand it's use in the classroom.
Budget Narrative
Price reflects the cost of a custom printed Qball cover, plus shipping.
Items
| # | Item | Cost |
| --- | --- | --- |
| 1 | Qball Cover | $117.00 |
| | Total: | $117.00 |
0% Funded
Only $117.00 Needed